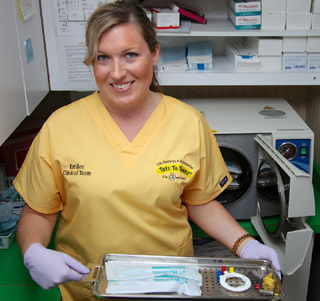 Emilie Joyce
Dental Assistant
Emilie is a Certified & Registered Dental Assistant. In addition to her many responsibilities, Emilie – as do our other assistants – monitors patient safety and the sterilization of our instruments. She attended Rutgers University and received her certifications through the UMDNJ/SHRP program.
Many tots start here
with their first tooth, and grow with us.