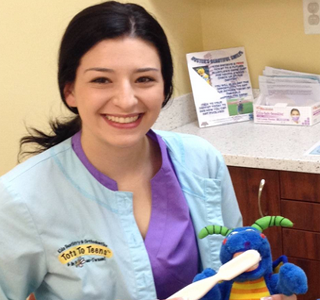 Cristina Marandola
Dental Assistant
Cristina joined our team in 2015. Christina attended Raritan High School in Hazlet graduating in 2013. She immediately attended the Advantage Career Institute for Dental Assisting. She earned her dental X-Ray license. She looks forward to growing as a dental assistant and continuing her dental education. When she is not in the office helping patients Cristina enjoys spending time with her family and friends, reading, and loves working with the kids at TTT.
Many tots start here
with their first tooth, and grow with us.