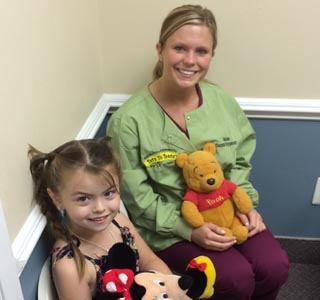 Nicole Johnson
Dental Hygienist
Nicole has worked at our office as a caring Dental Assistant while attending UMDNJ from 2011-2013. Upon her graduation in 2013, she moved into the role of a Tots To Teens Dental Hygienist. When she's not in the office helping our patients during the day, Nicole enjoys being an avid runner and going to the beach.
Many tots start here
with their first tooth, and grow with us.